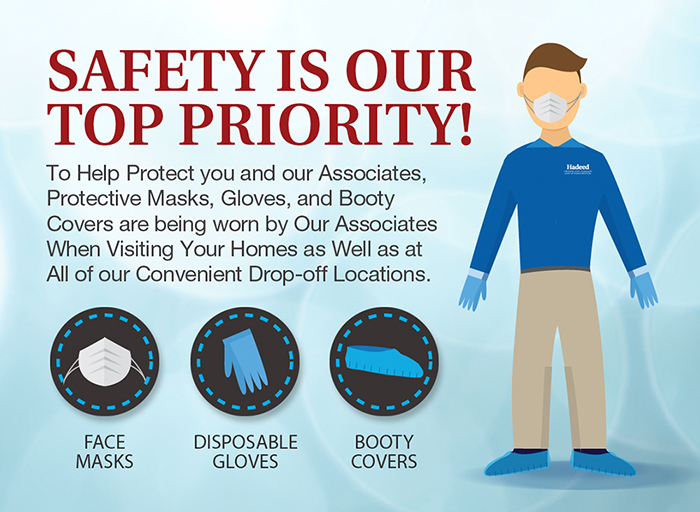 We service over
35,000 customers each year.
Reviews • Testimonials • Referrals

Awesome Feb 27, 2020 By Billie
Your Frontline staff customer service, your pick up/drop off staff and your in-house staff has done an excellent job on my rug. What a team. They truly represent your company well. Thank you for the excellent service.

Rug Cleaning & Repair Feb 13, 2020 By Bobby Estes
Great job on cleaning and adding new fringe to my 30 year old Karastan rugs, they're beautiful again! Thank you and everyone who worked on them, Bob

Rugs Look Amazing Feb 7, 2020 By Lisa
Oh my goodness. The rugs look amazing!!!!!! I cannot thank you enough for making these rugs so perfect... beyond perfect truly. Please thank everyone who worked on them.

Great Cleaning Job Jan 10, 2020 By Eloise Amendola
Thanks for a great cleaning job on my rugs...a special thanks to Warren and Blue they were great picking up and delivery. The color in the rugs look so bright...I can't believe they were so dirty. The new padding is great... I have used Hadeed before and will definitely use them again. Everyone I dealt with was very courteous and helpful.

Wool Rug Looks Great! Nov 25, 2019 By Lisa Cherefko
After having our wool area rug for six years, we finally had it picked up and cleaned by Hadeed Carpet Cleaning. The rug came back quickly and looks and smells great! Outstanding customer service from everyone I dealt with from the person that answered the phone, the guys that picked up and dropped off the carpet, to the Manager. We will use them again and definitely recommend.
Join Our Mailing List

All our employees go through a rigorous background screening!
* With minimum order. Includes moving furniture, rolling and re-laying the rug.