Air Duct Cleaning
Did you know the average 6-room house collects 40 pounds of dust each year? If your air ducts aren't properly maintained and cleaned, this dust just continues circulating through your breathing environment.
A growing concern in today's households is air quality, ranked among the top five environmental risks to public health*, which may be indirectly related to your air ducts. Air ducts can carry large amounts of dust, debris and pollen, which may be contaminating your home's breathing environment. Some research indicates that cleaning heating and cooling systems may even extend the operating life and decrease your overall energy costs. If you've ever wondered why dust keeps reappearing so quickly after a cleaning, it may be time to clean your ducts.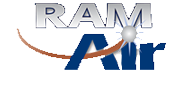 Hadeed uses the RamAir System which harnesses the powerful "Push-Pull" method of cleaning ducts. This device blasts debris out due to its 45 degree angle design, helping to propel contaminants toward the opening. A clear vacuum box waits at the opening, illuminated by LED lights so you can see exactly what is being removed from your system. We continue this process with every air duct throughout the house. In extreme cases, insects and vermin make their home in air ducts. We often find droppings and dead bugs littering the ducts, and these are telltale signs you may be living with some unwanted guests. Don't let this happen to you.
Call 703-836-1111 to book an appointment with one of our highly qualified technicians,
and learn about our latest air duct cleaning specials.
Sleep with peace of mind and get your air ducts cleaned today!
*U.S. EPA, 1987; U.S. EPA, 1990