Upholstery Steam Cleaning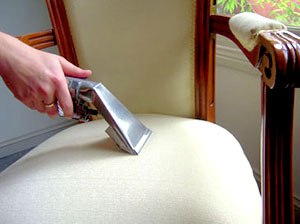 Upholstery should be maintained and cleaned just as much as your wall-to-wall carpeting. It can easily trap dirt, oil and bacteria in the fibers of the fabric, causing unpleasant odors and discoloration. Experts recommend steam cleaning upholstery at least every other year. Here at Hadeed, our certified technicians are equipped with top-of-the-line machinery that is designed to deodorize and professionally clean even the dirtiest of upholstery. Call today for a free estimate!
Chairs
Sofas
Loveseats
Stools
Spot/Stain Removal
Recliners
Accent Pieces
Cushions
Leather
Cotton
Synthetics
Suede
Heavy Curtains (ask for more details)
Ottomans
Scotchguarding
And More!