Rug Storage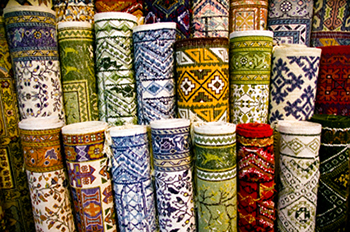 Over the years, we've noticed that many clients have come to us with concerns about the damage that has been caused to their self-stored rugs, and with questions about how to keep them properly maintained when temporarily replacing one rug for another during season changes.
We've helped with the cleaning and restoration as much as we can, but what we can't prevent is the sometimes irreversible damage improper storage can cause to your treasured pieces.
That's why we debuted Hadeed's Safe & Secure Rug Storage program, where we:
Schedule free pickups
Provide your rug with moth proofing repellent treatment after washing
Professionally roll and wrap it
Store in light and temperature regulated storage room
Keep it secured under lock and key to ensure its safety
Call today for details!