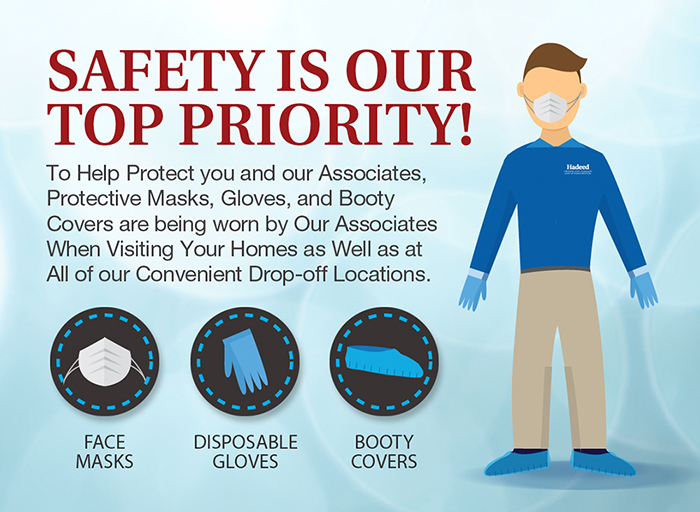 We service over
35,000 customers each year.
Reviews • Testimonials • Referrals

Great Service June 6, 2021 By Paul Yohe
Great work on my oriental rug. They even sent me pics of my clean rug before delivery to make certain I was satisfied with the result. I would recommend this service as my seven year old rug looks brand new.

Rugs April 28, 2021 By Linda Blake
Everyone was so professional. Rugs were so clean and bright. Would recommend Hadeed Mercer anytime.

Excellent Service April 4, 2021 By Mary
We had an excellent experience with Hadeed. They cleaned 2 of our oriental carpets. Since we were putting the carpets in storage, they suggested techniques to keep them safe. Their employees were helpful, knowledgable, and concerned with our satisfaction and timeframe in completing the job. We highly recommend this company and look forward to using them again.

What A Great Bunch Of People March 10, 2021 By Alexandra
From beginning to end their customer service was impeccable. The kindness of their staff even better. My carpet smells great and looked beautiful after the cleaning.

January 19, 2021 By Katherine S Harris
Excellent service, quick turnaround, very pleased with how my rugs turned out, friendly, accommodating office staff. They aim to please at Hadeed Mercer!!
Join Our Mailing List

All our employees go through a rigorous background screening!
* With minimum order. Includes moving furniture, rolling and re-laying the rug.